Enhancing
form
and surface.
Rendering is a process where designers and illustrators enhance the surface of their artwork. Three dimensional rendering relies of conventions of visual literacy. When we see two-dimensional renderings we interpret them as three-dimensional pictures. We believe in the effect of depth so strongly, we believe they are three-dimensional. There are many ways to create the effect of three dimensions on paper including the use of scale, overlapping objects, line, angles and colours. Besides these techniques of Perspective, designers develop form with the application of tone. The variation of tone on different parts of a drawing creates the effect of light falling across an object.
When people write a story they use literacy. They use words; verbs, adjectives, nouns, etc. Writers use different conventions for different kinds of writing. In the same way, when we use visual literacy to represent an object or a building, we need to use visual conventions to create a picture in a particular way. The components of visual literacy for rendering include shape, colour, line, form, tone and texture. In the same way as an author uses literacy consistently, we must use visual conventions people find easy to understand.
The components of our visual literacy include a light source and that it is above. Furthermore, shades of various tonal depth, darken as they progress further from the light source. It's important to conventions correctly to enable us to tell a realistic story about an object. In this way our audience will read our drawing correctly and see objects as they are intended.
By contrast, not all people tell a story in the same way. Some people make jokes. The artist Pablo Picasso was famous for confusing viewers with his paintings. He used colours in a background that would leap forward yet soft pale colours in the foreground that should fade into the distance. This was for a good reason. Picasso wanted us to see familiar things differently. He wanted to ignite our imagination.
However, our job as illustrators is to create a realistic representations of things. This chapter will show you how to create three dimensional representations.
RENDERING COMMUNICATES FORM AND SURFACE
An amazing water colour illustration on aircraft by Wilf Hardy, Eagle Annual, 1963.
RENDERING COMMUNICATES TEXTURE AND MATERIALS
Here's how it's done! A perfect rendering of textures and tones by Robert W Gill, "Rendering with pen and ink",p273,1973, 1984, Thames and Hudson.
Form
 is the name given to a three-dimensional 
shape
. A form can be created by angled lines or shapes but when we draw forms with 
line
 alone, they lack reality. Forms in real life are seen with different 
tones
 of their base colour as the light falls across their surface. In this first section we will deal with how to render 
form
.
Skill 1. INTERPRETING A LIGHT SOURCE #1
Before we begin shading an object we must be aware of the 
location
 and 
direction
 of the 
light source
. It is customary to work with a light source positioned above an object. In addition, the light source may be in 
front
 of the object (our side of the object) or 
behind
. The position will greatly effect the way it is shaded. Before you render, make sure you have a clear idea about where the light source is. Look carefully at the images below. Look carefully also at the way the 
light source symbol
.
A light source can be represented as a kind of cone/ arrow as shown in this image. Consider the location of the light source relative to each of the cylinders. The positions (from left) are front left, front right, rear left and rear right. Note how this changes the shade in the form.
The illustrator's keyboard
An illustrator's keyboard. 10 evenly spaced tones from white to black.
The first stage of rendering is shading. But what tones should I use?
Consider the image above. I have created ten even tones ranging from white to black. Let's say we give these numbers. Call white 0 and black 10. All the steps in between are 1 - 9. This is our tonal range. We have ten different tones to use on any black and white illustration.
A rectilinear form is enhanced with three flat planes of different tones. Use a light, a medium, and a dark tone. A cylinder is enhanced with a linear gradient. Blend light, medium and dark with linear strokes. A sphere is enhanced by the same three tones in an evenly blended gradient in both axis. This is called a radial gradient. In a radial gradient the tones blend in both directions - vertical and horizontal.
Look at the three images of geometric forms above. How have the tones been applied? If the cube has a light, a dark and a medium tone, what number tones would you say have been used on each plane?
Examine which forms use flat planes of tone, which uses blends in one plane (a linear gradient) and which uses a consistent blend in all planes (radial gradient).
Make a line drawing of each of the forms above. Shade them to practice creating light, medium and dark tones, then smooth gradients.
What sort of pencil should I use?
For each of the rendering exercises use a 2H or HB pencil for the outlines, then shade using a 2B pencil. Keep it sharp to work up to your lines accurately.
Skill 2. Depicting colour
When we render to enhance form alone we do this without respect for the colour an object is. We just apply light, medium and dark tones to a surface.
But there must be more to it? How can we to apply tonal graduations with respect for the colour of objects we are rendering?
Each of these rectangular prisms is rendered with a light, medium and dark tone, but they are all rendered with a slightly different group of three tones. This is done to represent different colours for each form.
Here is another fabulous water colour illustration of transport vehicles by Wilf Hardy, Eagle Annual, 1963. Can you see how he has rendered the white car and the black rocket with a different range of tones?
Make a line drawing of a group of boxes like the one above. (Use 2 point perspective or isometric). Shade them to represent different colours of boxes in the same way as shown. Remember to use light groups of light, medium and dark then dark groups of light, medium and dark tones.
The illustrator's colour keyboard
In this illustration I have created a range of colours in three different tones. Below the coloured squares I have changed this whole colour scheme into 'Greyscale'. Note how different/ similar colours look now? How would you render different colours in black and white?
Now we have an understanding of how to enhance for with tone and how to choose tones correctly to represent colours, let's try it in real colour. Remember, what you have learnt with tone still applies with colour.
In these two fine examples, A Year 11 student has shown the checker board box in two ways. She has developed light, medium and dark tones to represent two different, contrasting colours.
This example is a fine rendering done to represent two different colours on a cube in black and white. Beth Richardson, 2008.
This example shows the same cube in colour. Note how the student has created different 'colours' (actually tones of each colour) to represent the light, medium and dark tones of each. Beth Richardson, 2008.
Look at this wonderful rendering of a World War II bomber the 'Mosquito' by Rykyu Watanabe, 1981. Can you see evidence of different groups of tones used to represent different colours? Note the way the black and white stripes wrap around the grey in the main body of the plane.
Now that we have learnt how to enhance form with shade we need to turn our attention to the surface of objects. Different materials have their own visual characters. In this section you will learn how to depict a range of hard, soft, opaque and transparent materials for visualisation, presentation drawings and examinations.
WHAT MATERIALS WILL I NEED TO RENDER?
In Visual Communication Design students will have to be able to render many surfaces for their practical work and for the examination at the end of Year 12.
By the end of your course you will be able to render;
soft and hard materials,
shiny and matte surfaces,
opaque and transparent surfaces.
One suggestion is to learn how to be able to create them in two dimensional in swatches then move onto three dimensional examples. Let's take them one by one. You need to master all of these.
Below are images of many of the surfaces students need to master in VCD.
Rendering surface texture and sheen gives ultimate realism to your work. This amazing watercolour image of a Willie Wagtail is by illustrator Peter Trusler. (Birds of Australian Gardens, Koot, McCulloch, Trusler, Rigby, 1980, p101).
Wood.
Satin or brushed aluminium metal. Also shows satin or matte plastic.
Chrome or shiny metal. (https://gwa-prod-pxm-api.s3.amazonaws.com/items/ large/13757_872880C5A_BK _Image_HeroImage_149343_ ori_1772px_1772px_2015 May01152159.jpg)
Plastic.
Gloss or shiny plastic. Also shows satin metal.
Ribbed rubber grips. (https://images-na.ssl-images-amazon.com/images/I/ 91T8Y8Vy9SL._SL1500_.jpg)
TRANSPARENT, TRANSLUSCENT MATERIALS
Glass clear. (https://cdn.shopify.com/s /files/1/0082/8692/8959/ products/CTA-CL8820-2100-web1_1800x1800.jpg?v=1645558333).
Glass flat. Noguchi Coffee Table. (https://livingedge.com.au/ dw/image/v2/BDDH_PRD/on/ demandware.static/-/Sites-livingedge-master/default/dwe2172709/ Vitra_Noguchi_CoffeeTable_ 0002_3_1600x1600.jpg?sw=1220&sh=1220).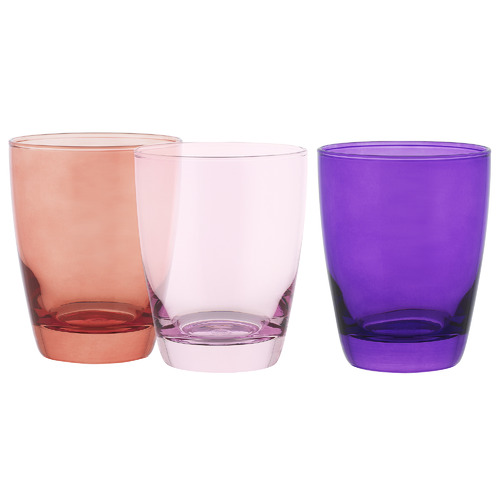 Plastic transluscent. (https://img.zcdn.com.au/ lf/50/hash/38578/18982763/ 4/6+Piece+Tiara+Pinks+ 365ml+DOF+Tumbler+Set .jpg).
Each rendering technique you learn should be based on observational drawing of real objects and their textures. It seldom works to copy the techniques of professional illustrators as you will not be representing textures, you will be representing other people's representations of textures. Your work will lack structure.
The techniques on this page are not designed to make you an artist, nor to help you create original art work that offers an original perspective on the world. By contrast, they are meant to help you to produce symbolic representations of surfaces. They are not true artistic interpretations of life, but short cuts to making your drawings realistic.
Therefore, reference professional illustrations, but don't copy them.
Skill 3. PRODUCING SURFACES
In most cases rendering any textured surface involves a three step process. This applies to most materials.
First, create a base

 

tonal

 

render - without trying to represent the texture of the object. Keep it light, the texture will add tone to your work and darken it,
Next, create the

 

texture. Use lines in directions that make the texture look real,
Finally, add further

 

shades

 

or

 

details

 

or highlights with white pencil or paint on a fine brush.
The two examples at right show how to lay down a base tonal texture first then add marks to represent the actual texture. The final detail stage has also been done over the second image in each pair.
First, put down your light, medium and dark tones to block in your form.
Next, go over the form with lines to represent the texture. Finish off with some white painted details.
For wood grain. First, put down your base tones; light, medium and dark. As an extension, I made different 'planks' with slightly different shades of my base colour.
Next, go over the form with lines to represent the texture. Finish off with some really sharp dark lines to emphasise the boards.
A recyclable shopping bag has a rich fabric texture and muted highlights.
Here is a marker rendering of a pair of shiny black leather boots. I worked it up with greys, leaving gaps for the paper to show through. Finally, I finished with some white paint. Note, on shiny surfaces you get real deep shadows and very bright highlights.
A VCV trial exam image of a digital watch with glass face and leather insert on chrome band. Note, the areas I left white to emphasise shiny materials like glass and chrome.
A VCAA exam image of a cloth bag with contrasting straps and shiny buckles. Always work up base tones first, then add texture.
Wood grain seen on this beautiful old B&O speaker from 1979. A rich red rosewood veneer with aluminium detail strip.
Two milk stainless steel milk jugs in different finishes. A satin metal one sits in front of a polished stainless steel jug. Note, the difference in the reflections, highlights and shadows between the two finishes.
Shiny metal. This material shows the highest contrasts of light and dark tones.
Satin plastic. Satin plastic has subtle highlights and shades yet reflects some light on the upper surfaces.
Gloss or shiny plastic. A VCV trial exam image calling for shiny chrome and plastic.
Textured rubber shown on the grip on this large torch. Note the ways the light falls and the difference between the highlights generated on the anodised aluminium body of the torch and the rubber grip and front end.
TRANSPARENT, TRANSLUSCENT MATERIALS
Gloss enamel or paint surface. In fact any shiny surface will render the brightest reflective highlights and deepest shades. This Japanese lacquer bowl has a high polish and reflects light from nearby windows.
Matte surface renders dull highlights and soft shadows. Matte or flat will require the least contrast from highlights to shadows to render.
A drinking glass. The top half is clear and the bottom half is frosted. Clearly shows how reflections and highlights fall on the two surfaces.
Flat glass coffee table. The thing is with glass, it is transparent so in order to show it, shade it lightly acqua and generate some bright reflections as if coming from a window above.
Translucent plastic cover. This bike tail light makes a complex subject to render a coloured see through plastic cover.
Try making one of these sampler pages before you go into an exam. This is your best training. 2009.
No seriously, take a look at this group by student Alana Lacy. Did you really think colour pencils can work like this? Try it for yourself. 2019.
Seriously, the best thing you can do to improve your rendering is to practice drawing from life. This means don't use photos but draw in front of the real things in front of you. That's what I did.
Go around your house and choose objects bearing of each of the surfaces in this section then make a surface sampler page like the one here. Try them all, you can never be sure which ones you will be required to show in your exam.
For added realism illustrators add shadows that are cast onto objects and from them onto the ground plane. This section will examine how shadows work and how to draw them so that they fall in the correct directions.
Here are some beautiful strong shadows falling from furniture around my pool. Note how the shape is like a flattened shape of the form that are cast by. Note also that they are in a transparent kind of grey colour. Nice.
See how on this angle the sofa shadow is projected down, away and parallel with the chair.
Yet on this angle the shadow from the chair extends further away because it is higher. Note, also how the shadow begins at the legs and kind of mirrors the form of the chair upside down.
Skill 4. Interpreting a light source #2
Before we begin rendering shadows cast from object we must be aware of the location and direction of the light source. It is customary to work with a light source positioned above an object. However, in addition, the light source may be in front of the object (our side of the object) or behind. This position will greatly effect the way a shadow is cast. Before you render, make sure you have a clear idea about where the light source is. Look carefully at the images below. Look carefully also, at the way the light source symbol is shown.
In this version of the image shown at the top of this page, shadows cast by each light source have been included.
There are two terms used when describing shading on rendering. We need to be clear about the difference between them. Here's an explanation;
Shade to emphasise the form of an object = make gradients in tone

 

on

 

(and only on) the surface of the object. Just describe the light as it falls over the object's surface.
Render or create

 

cast shadows

 

= create a translucent shade (light grey you can sort of see through) that results from the light passing over, either protrusions on the object or the object itself, and are drawn either on the object or the ground.
The purpose of this section is to discuss cast shadows, that is shade that is cast by objects.
It is a pretty difficult science to work out the precise position of cast shadows in a perspective drawing. If you really, really want to work them out you will need to refer to books on the subject. Alternatively, Google it. Just as there are books on how to construct accurate, measured perspective projections, the same can be done with cast shadows. However, I will show a simple and effective method.
What we need to know as students, is the basic concept of cast shadows. We need to know approximately how and where to draw them and more importantly how to align the sides of the shaded area. I have constructed a very basic illustration of this process. Read the steps below, then try it for yourself. Find out more information in order to try it on more complex examples.
Here is a (believe it or not) simplified diagram of how to create a cast shadow. Read the steps annotated above.
4.2 Plotting cast shadows
Follow these steps to become proficient in cast shadows:
Make a copy of the box drawing above.
Make sure the light source is at point inside the Old Vanishing Points (this will approximate a light source behind the object with the shadow coming forward). This will create a cast shadow.
For further practise, try moving the light source up and down, see what causes the shadow to be longer or shorter.
Try it on a more complex sketched object like a car.